March 2019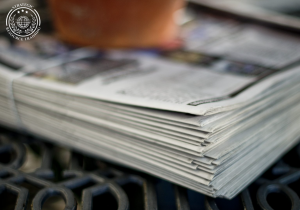 A Sad Day To Be A Kiwi
Today is a sad day for New Zealand. As you will all be aware, there has been a horrendous attack made on a group of Muslims in two Christchurch mosques resulting in 49 dead and numerous injured.
Our thoughts and prayers go out to the victims, their families and friends, and also to all the residents in Christchurch who have been through so much in the last decade. Although they are well known for digging deep and rallying around one another during times of adversary, which is already happening once again, our hope was always for their healing not further trauma for them to have to deal with.
New Zealand now joins the sad list of nations that have experienced terrorism. We all prayed that such activities would never come to our shores but on Friday 15 February 2019 – that all changed. Of course, we all hope that this will be an isolated incident, but there is no guarantee that this will be the case.
Other than offering our prayers, sympathy and support in every way we can what else can we do?
We must strive to support and maintain religious freedom in this country. Any person or groups have the right to gather together and worship, whatever their religious beliefs are. If such a position is eroded we will all suffer greatly. Even though most readers of this article are of a different faith (Christian), we must unify around this issue and determine that we will do everything we can to ensure this is a right that all Kiwis will enjoy forever.
I have so appreciated the comments and leadership given from our Prime Minister, Jacinda Ardern and other politicians. I also believe the media, with one or two exceptions, has done a good job and brought good information and comfort to us.
There will be more to say over time. That is not for now. Right now, I am asking God to help us all, as Christians, to show the love of Christ to the Muslim people. I am also holding our National Anthem before the Lord once again. If you are not sure how to pray right now, this will provide you with something powerful and effective to take before the Lord and our people. I have included the full version below.
God bless you all,
Bruce Billington
God of Nations at Thy feet,
In the bonds of love we meet,
Hear our voices, we entreat,
God defend our free land.
Guard Pacific's triple star
From the shafts of strife and war,
Make her praises heard afar,
God defend New Zealand.
Men of every creed and race,
Gather here before Thy face,
Asking Thee to bless this place,
God defend our free land.
From dissension, envy, hate,
And corruption guard our state,
Make our country good and great,
God defend New Zealand.
Peace, not war, shall be our boast,
But, should foes assail our coast,
Make us then a mighty host,
God defend our free land.
Lord of battles in Thy might,
Put our enemies to flight,
Let our cause be just and right,
God defend New Zealand.
Let our love for Thee increase,
May Thy blessings never cease,
Give us plenty, give us peace,
God defend our free land.
From dishonour and from shame,
Guard our country's spotless name,
Crown her with immortal fame,
God defend New Zealand.
May our mountains ever be
Freedom's ramparts on the sea,
Make us faithful unto Thee,
God defend our free land.
Guide her in the nations' van,
Preaching love and truth to man,
Working out Thy glorious plan
God defend New Zealand