June 2020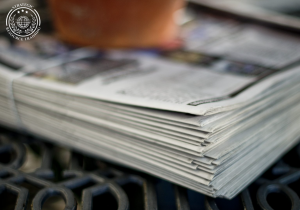 Scripture assures us that God is the same yesterday, today and forever (Heb 13:8). But this raises somewhat of a challenge – as it can seem as though the God of the Old Testament can, at least at times, seem to be quite violent and dangerous while in Jesus we have a very forgiving and loving Lord. How come? What has changed? My attempt to answer this is the subject of this Bulletin.
We must start firstly with the premise that no one fully knows the true Trinitarian God. In fact, God is not even His name, although He is happy for us to refer to Him in this way. He did give the Hebrew people His name in the Old Testament (Exodus 6:7) but they refused to speak it – they wrote it as YHWH and we pronounce it as Yah Way. No one is quite sure if this is the name given or just a spelling they used. In the New Covenant God prefers that we call Him Father (Matt 6:9).
Although it does not give an exhaustive description of His character, the Bible discloses everything about God that He wants us to know. When Jesus came as God in the flesh, those at the time got an excellent witness of God in the flesh, but that was 2000 years ago, so you and I weren't there. In bringing us a review of this amazing event, God used four different writers – Matthew, Mark, Luke and John. Why? Because no one person would be able to give a complete description of His earthly story, so He gave us four different perspectives, to enlarge the picture. He then commissioned the Holy Spirit to live within us and bear witness to Him, but the Holy Spirit limits what He allows us to see, embrace and understand about God, which is mostly governed by our maturity e.g. what we are able to receive. Whatever revelation we have of Him, there is always more to learn about Him – which will continue throughout eternity. I am excited about that.
However, it was important to God for us to be able to gain some knowledge of who He is, otherwise we could only relate to Him in fear and confusion, not knowing what to expect. So – in the pre-Christ times, He introduced Himself to His people in several different ways, in order for them (and us) to know Him, at least to some degree. Although there are a number of different descriptions, the way God mostly wanted us to know Him is found in the following passages,
Exodus 34:6 – Then the LORD passed by in front of him and proclaimed, "The LORD, the LORD God, compassionate and gracious, slow to anger, and abounding in lovingkindness and truth;
Exodus 4:7 – who keeps lovingkindness for thousands, who forgives iniquity, transgression and sin; yet He will by no means leave the guilty unpunished, visiting the iniquity of fathers on the children and on the grandchildren to the third and fourth generations."
Deut.4:31 – For the LORD your God is a compassionate God; He will not fail you nor destroy you nor forget the covenant with your fathers which He swore to them.
These descriptions are repeated in several places in the Old Testament. It is on this basis that God assures us about who He will always be to us and how He will relate to us. Of course, the New Testament adds even more to this, emphasizing His grace, forgiveness, love and favor towards us.
But here is where the confusion lies because this seems to ignore God's holiness, demand for justice and righteousness, abhorrence of sin, and that He cannot leave sin unpunished. In the Old Testament we find that He takes a very aggressive stance towards sin and demands that there are serious consequences for it. Some tribes were completely destroyed – some partially and others lost their territory, but their lives were spared. An extensive study of Scripture will reveal that each penalty was administered on the basis of how they treated Israel on its Exodus from Egypt, as they travelled through these tribes' land. There is a lot more to this, but I will leave it there for now.
Revelation teaches us that Jesus (who is God) is not just the Lamb that was slain – He is also a Lion (Hos 5:14; Rev 5:5) – beautiful, majestic, always in control and responding with much affection in certain circumstances. However, be wary – the Lion may turn on you. Ananias and Sapphira found that out in Acts 5. Earlier in the gospels, Jesus told Peter to "get behind me Satan" – not a very "nice" thing to say to a friend.
But here is the good news and why things changed. Because God cannot forgive sin (by His very nature He must punish it) and because He didn't want to bring such punishment to His beloved people – He came in the person of Jesus and took the punishment upon Himself. As a result, all sin is now atoned for, for those who are in Christ. It still requires true repentance but if we respond this way we are completely cleared (1 John 1:7-9). Under the New Covenant, God is able to "seem" different than who He is seen to be in the Old, because the issue of sin has been placed upon Him, not us. Jesus paid the debt of sin in full. As a result, we avoid the aggression, extreme anger and retribution of God – all the while knowing that those things are still part of Him – it's just that He has taken it out on Himself.
Under the New Covenant, the claim that earthquakes, floods, catastrophes etc. are the result of God judging society because of sin – are very false. All sin has already been paid for. The ugly results of it come about because sin brings its own consequences – it doesn't need God's retribution. Under the principle that we reap what we sow, sin exacts a terrible price in a fallen world – as is so evident in all societies today. It is not God's judgement at all – it is just that sin carries its own destructive power.
For Christians it is different – God does not judge us – He disciplines us. This may seem harsh at times, but it is always redemptive – it always works out for our long term good and God can shorten the length of harvest on a bad crop on that was the result of something we have unwisely sown.
Our loving Father greatly encourages us today, to come boldly to the throne of Grace (Heb 4:16). However, we should always remember that we are in the company of a Lion. When Jesus returns He does not come as the Lamb that was slain – He comes as the Lion of Judah and the Scriptures tell us that at the very sight of Him, strong men will hide in caves and wish that the rocks would fall on them (Rev 5:15-16). Fortunately, those believers that are upon the earth at this time, are called up to Him to join with those saints, who have departed previously – He then descends upon the earth and dispenses His rewards for those with Him and His judgement for those who are not.
It is important for each of us to ensure that we are in the group that is with Him, whose names are written in the Book of Life.
God bless you,
Bruce Billington