October 2020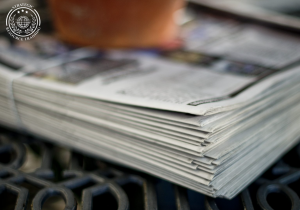 Creation
We are continuing our current topic this month of exploring who God is and what He has allowed us to know about Him. In this session we are going to talk about how God loves variety and has an endless ability to create new and different things, with a particular focus on creation.  
Right from a young boy I have always been a nature lover and an outdoors person. I marvel every time I am outside, at what I discover. There is always something in the earth, trees, air or sea that I could never have imagined. And that is only what we can see. God has put amazing things out of our line of sight – like at the bottom of the ocean that only He can see – yet when we do get a glimpse of them, they are absolutely spectacular – everything offering a different expression of Him. 
This takes me to the verse in Romans that I quote so often, "That the creation itself also will be set free from its slavery to corruption into the freedom of the glory of the children of God." Romans 8:21
Wow – the whole of creation itself is available to be brought into the same glorious freedom that you and I are enjoying. And we are invited to play a part in this wonderful process now. Here is a great statement from Leonardo Boff, 

"This entire universe, these stars above our head, these forests, these birds, these insects, these rivers, and these stones, everything, everything, is preserved, trans-figured, and made temple of the Blessed Trinity. And we live in a grand house, as in a single family, minerals, vegetables, animals, and humans, with the Father, the Son and the Holy Spirit, Amen."
We need to be in harmony with all of this. This is not just a concern that should only belong to the "Greenies." It is our planet, our Father made it this way, put everything on it, and commissioned us to look after it. 
God loves to take the broken, the torn down and the desolate and make something glorious out of it. He did this with you and I when we were born again. If we are created in God's image, this means that we have some portion of His imagination. God still uses His imagination to create and He has given us the same function so that we can do it too. Getting to know the creative God helps us understand our self. It helps us to know that we are connected to a created order that is sacred, all encompassing, and held in a delicate balance. Most of the flora and fauna are powerless to alter anything – they are at the mercy of two things – the climate and us as humans. 
God controls the climate, (still major debate about our influence here – see our article in Oct 2019 about this) but we have definitely been given a significant role in keeping all other things in the harmony He designed them with. He will never let us destroy this planet, but He will let us run it down to the point where it becomes detrimental to our own well-being.
I came across a great article about this from Leroy Seat. Let me finish with this quote from him. "The idea of humans created in the image of God has nothing to do with how we look; it has everything to do with our capacity to be loving and caring as God is. If God loves the physical world – and certainly God does – then we humans created in the image of God must love and care for the world also. Because God loves all of creation – which includes the physical world, the world of sticks and stones, of plants and animals, the whole world of nature – it is incumbent on us human creatures to love and care for the natural world also. My fear is that we are failing in that sacred task."
Let me urge you to spend some time in the outdoors this month and learn a whole new appreciation of God – and embrace the responsibility of keeping it in the state He intended it to be. 
God bless you,
Bruce Billington